My very first verified review! How exciting!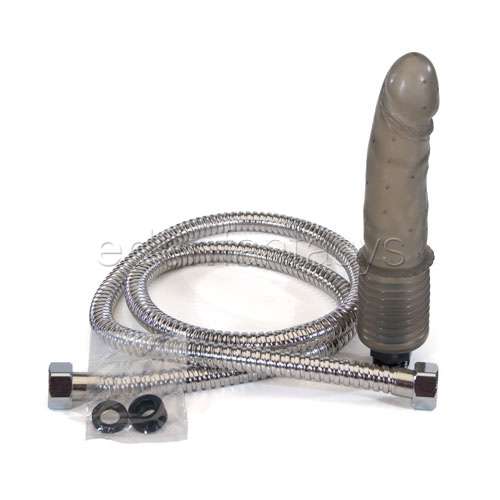 My review of the Colt Shower Shot Anal Kit/Enema Device is now up on Eden Fantasys as of today!
Despite my long-time love of anal, this was actually my first enema experience. I thought that the toy itself was very reliable, the only downside is that it is jelly rubber, but since it is not used vigorously and used with water, and should it be cleaned well/completely it should be relatively safe. Also, due to the way it is set up, with holes all along the 4 1/2 inches of insertable length it gets deep inside and was able to clean me out nicely.
Aside from that, the entire experience was wonderful. I was a little intimidated by it at first, but I enjoyed the sensations of it as well as the cleanlyness which I felt afterward. Though, I did discover a tear which discourages me and Master from playing further with my ass for a few weeks, before it has chance to heal. Which is really too bad, because that is why I bought the toy: to add to my daily preparation routine. I also want to get a lube injector and some lube to go along with it, so I would be fresh and ready for anything he desired to do once he got home from work.
Read my full review and don't forget to vote on if the review is useful or not (I appreciate it). Look on the sidebar over to the right for more links to my other reviews.

Possibly related posts:
Leave a Reply