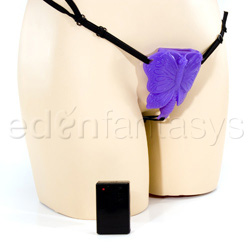 Just published my first review on Eden Fantasys! It's on the Remote Controlled Butterfly which I absolutely adore.
I've had the toy for a while, but didn't get to really try it out until Master and I went on our trip. I talked about it in this post (the remote to it was passed around, if you remember that?) and it was wonderful.
Read my review! My reviewer profile is up as well!

Possibly related posts:
Leave a Reply